Year
2009
Artist
Location
Charlotte Harbor Event & Conference Center
75 Taylor Street
(Southwest Privacy Wall)
Size
10.5′ h x 36′ w
Mural Creation Sponsors
2009:
The Desguin Family
2000:
L. Victor Desguin & Family
About the mural
The old movie theater in Punta Gorda was originally located in the downtown area on Marion Avenue. In its heyday the theater could seat about 300 people. In the late 1920s it was sold to Fred House who did some renovations to accommodate the "talkies" that arrived in late 1929.
In 1936 L.V. Desguin bought the theater and made many improvements inside and out. A new marquis gave the theater the name "New Theatre". Refreshments and a new popcorn machine were managed by Desguin's son Victor (Vic) and his cousin Freddie Mullen. Admission to see a movie was 9 cents for children and 35 cents for adults.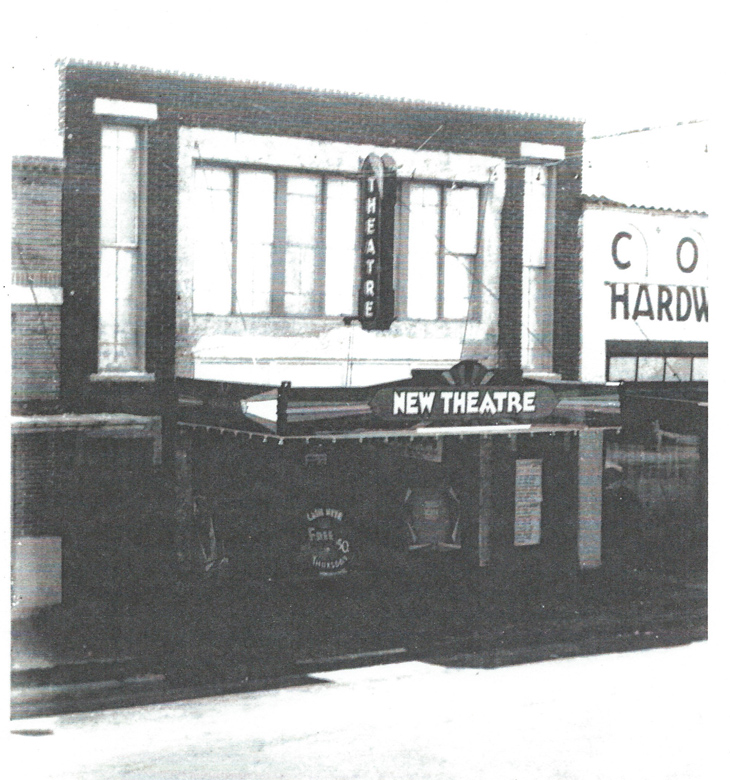 During the segregation years Desguin opened an additional theater for African-Americans at the corner of Charlotte Avenue and Milus Street in East Punta Gorda. Young Vic and Freddie would bicycle the reels from the New Theatre to the east side theater after films were shown downtown.
The balcony in the New Theatre was for smoking and adults only. It was frequently occupied by boys and girls interested in necking and smoking rather than watching the movie and young Vic would occasionally interrupt them.
This mural was originally painted by John Gutcher. It was dedicated on August 9, 2000 but was destroyed by Hurricane "Charley" on August 13, 2004.
This mural was recreated by Michael Vires at its new location at the Charlotte Harbor Event and Conference Center in 2009. It was re-dedicated on February 26, 2009.